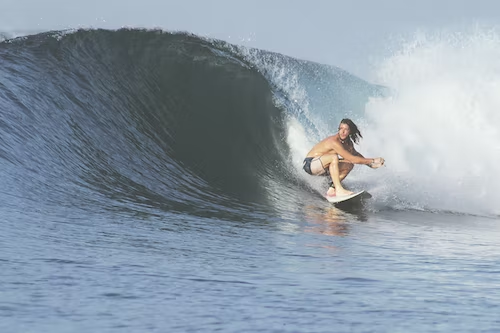 From Mild to Wild
by robert cinque
When a seed germinates in water and soil, its future destiny as a tree gestates in the womb of Mother God.
When an ego germinates in light and love, its future destiny as the Word made flesh gestates in the Heart of Father God.
When a chrysalis germinates in a cocoon, its future destiny as a butterfly gestates in the Imaginal Luminescent Body of Radiant Love.
The Sacred Trinity of Father/Mother/Child is the Truth of Life.
Life is 100% Sexual.
Males and females of every species create new life with their love and passion for each other: Life's Love and Passion for More and More of Itself.
God is Infinitely Wild.
Uncontainable Love and Passion, which overflows as the universe. The Universe is a Tsunami in the Ocean of the Presence of Infinite Conscious Living Intelligence Alive as all of Us.
We go from Mild to Wild when our microscopically miniscule ideas about ourselves are incinerated in the Furnace of the Searing Presence of That Which is Alive as all things.
There are no actual things. What we call things are attributes of Consciousness. They appear as things and objects and others as a matter of Childlike Play.
That's Right. Life is Play. Life is Happy Game.
But then, our lamebrain ideas about ourselves slurk and ooze into a Gang, a Mafia, the Kidnapper of our Innocence. We become thugs and goons who mug little old ladies in the street. The common ego presumptions we smear all over ourselves and everyone else produce a catastrophic mess, a clusterfuck of suffering, self- pity and blame.
And, this suffering is a Furnace in which Gold is smelted. The heat burns away everything that is not Gold.
Here is my point: Fuck things up all you want, but you're gonna pay. Why not pre-empt all that and show up as love and energy? Curiosity and enthusiasm about what's Real?
That way you could conduct the infinite Power
"Enlightenment is Perfect Non-obstruction"
Adi Da