The Precious Beauty and Sacredness of Life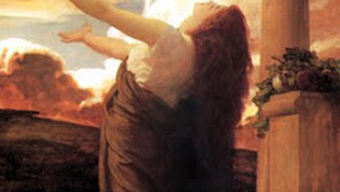 The Precious Beauty and Sacredness of Life
by robert cinque
We are the Presence of Infinite Consciousness, that which is called God.
Our ability to say "I am" proves it.
Just because we add our personal experiences and human perceptions to our Presence doesn't mean that we are compromised or limited by them. Presence is not limited by anything.
Every single person alive can say with absolute certainty "I am. I exist. I am here. Now."
It's when we say I am Tony or I am hungry or I am sick that things get complicated and we miss the value and precious, astronomical significance of our Presence. No Presence, no experience! Presence is first and our Presence is Real.
Only God can be Presence. Only Consciousness can be conscious. Only Infinity can be infinite. Human beings are not conscious. Human beings are modulations of Consciousness, instruments, holograms, fractals, fingers and eyeballs of Consciousness.
Again: we don't "have" consciousness. It's not "inside" us. It IS us. We are made of It. The mind is the inside of the body and the body is the outside of the mind. The bodymind itself is an Image appearing to the Screen of Consciousness.
This means that everyone is made of Conscious Light. Therefore, everyone is enlightened. The reason this goes unnoticed is because we miss and overlook the significance of our Presence.
Infinite, universal, timeless consciousness is playing the role of a human being that I call "me".
The Screen is so intimate with the Image appearing on it, it's understandable that the Screen/God would think it is the Image/human.
Man is God dreaming. God is Man awake.

Gary Z
The point of all this is to understand that our simple, direct experience of Being is enlightenment.
It is not exotic, is not achieved by meditation or spiritual practice, is not mystical, otherworldly or supernatural. It is not a thing, a goal or anything that can be achieved. It is What Exists.
It is not an object and therefore has no edge.
When humanity realizes the stunning, jaw dropping Significance and Magnificence of ordinary, day to day, ho-hum human awareness, our world will skyrocket out of the manufactured misery we endure in this world and into the Realization of the Precious Beauty and Sacredness of Life.
Valid and authentic spiritual practice does exist, but it is not about becoming what you already are. It's about un-becoming what you are not.
"Do not look for love because it is not lost. Look instead for the ways in which you obstruct it"
Rumi
Do not look for love because it is not lost. Look instead for the ways in which you obstruct it.

Rumi